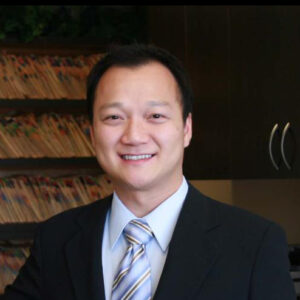 In the Spring of 2005, Dr. Christopher Chan opened the doors to his general and cosmetic dentistry private practice in Huntington Beach, California. From that day forward, it was obvious to his patients and those who work around him that Dr. Chan loves his profession. Approaching every patient case with passion and precision, Dr. Chan has created spectacular results and continues to build and improve his practice. His recent renovation of the office continues to provide state of the art technology in association with a comfortable environment for his patients to receive premier service. Dr. Chan works hard to develop his practice into a symbol of dental excellence - transforming smile after smile.
At Dr. Chan's office, his patients are truly like family! Dr. Chan graduated Magna Cum Laude from the prestigious Johns Hopkins University and earned his Doctor of Dental Surgery from the renowned University of California, San Francisco School of Dentistry. He is an active member of prominent associations, such as the American Dental Association, the California Dental Association, and the Orange County Dental Society. Being committed to continuing education, Dr. Chan actively participates in advanced education, mastering the latest dentistry techniques and technology in order to provide beautiful, healthy smiles for his patients with the highest possible level of care. He has a passion in the field of cosmetic dentistry and completed his residency at one of the nation's top cosmetic dental programs. At Esthetic Professionals, Dr. Chan trained and studied the art of creating beautiful smiles, using the latest techniques and materials such as porcelain veneers.
When he is not busy providing excellent dental service, Dr. Chan enjoys playing tennis and basketball, travelling, hiking, and spending time with his family.